1 Do you like to wear special costumes?
Yes, I love to wear special costumes because I really like the fabric of special costumes. I think these kinds of costumes enhance our outlook and give us great pleasure.
2. Did you try any special costumes when you were young?
I vividly remember, when I was in 10th standard there was a fancy dress competition in my school and I wore a Cinderella dress. It was really charming dress and I got first prize in that competition.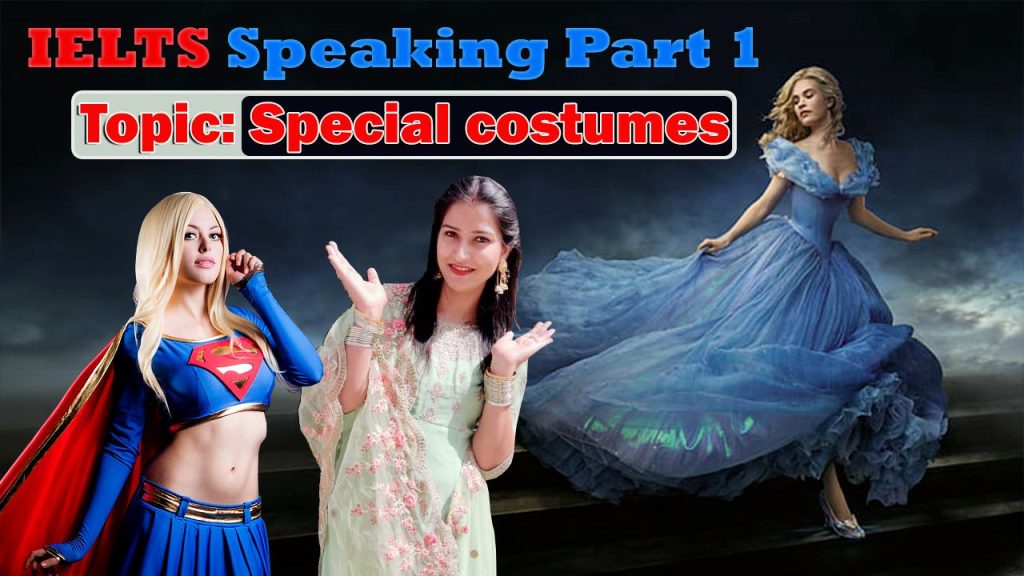 3. When was the last time you wore a special costume?
Last year, I wore a special costume at my close friend's wedding. We all friends decided to dress up as celebrities. These outfits gave a royal look and we wore pink color dresses and those time we all looked so pretty and unique.
4. Did you ever buy special costumes?
I bought a number of special costumes because I fond of wearing special outfits so whenever I get the chance to wear a special costume then I wear it. Whenever I wear a special dress I feel like a celebrity.