What  is was?
when you watched it?
What it was like?
And how you felt about it?
Nowadays, there has been a positive trend that sport has gained popularity in society. It is true that playing sports will bring many health and physical benefits. Here, I am going to talk about when I watched a live cricket match.
I never saw a live match before but last year I hardly got a chance. A match was played between our locality boys and other locality boys. It was the first match and it was a cricket match. It was played in our locality ground. To be honest, I am a die-hard fan of cricket.
Before taking our seats, we took some drinks and popcorn. Fortunately, we got seats in first-line and I looked closely at all my favorite players.
Match started at 10 am and both the teams came then the toss was done and won by our locality boys. The crowd was full of excitement and hooting for their favorites teams. They gave a marvelous start, on the first ball they made 6 runs by sixer. Gradually match became interesting and in 50 overs they got 180 runs. The fielding was not quick and it was a blessing for us. But the climax came, other teams came, they were good at batting. Moreover, our locality boys were popular for spin bowling. In 50 overs, they could get only 130 runs.
Our locality boys won by 50 runs. It was an awesome match. They got a trophy and 5000 cash prizes. This match gave name and fame to our locality. It was a great victory.
It was quite entertaining and valuable for me. As the players were remarkably skillful, I was able to learn a lot from them to improve my own skills. In fact, it is the most unforgettable match that I have ever-lively watched. I will definitely watch another match in the near future.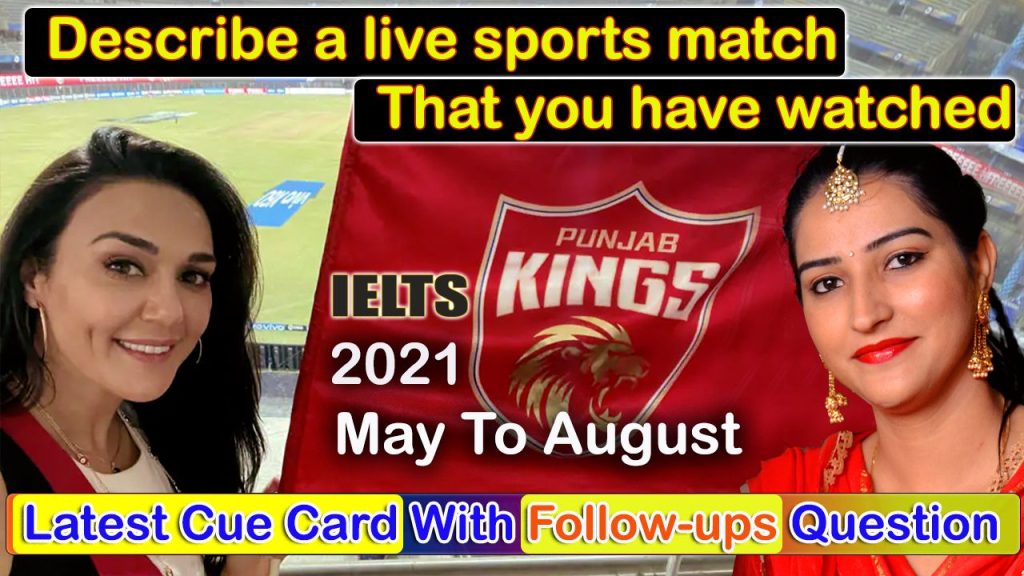 Follow-ups
1. Do you prefer to watch live sports or watch it on TV?
Some people prefer to stay home watching the event on televisions while others like to feel the excitement of watching an event live. In my opinion, watching a favorite sport on television is more convenient and economical than watching it in the stadium. whereas on television, I can watch a number of action replays.
2.Why do some people like to watch live sports?
People feel excited when they watch a live sporting event. For instance, watching other supporters in the stadium cheering their teams makes the experience all the more exciting. It makes people feel as if they themselves were playing the game.
3 What kind of sports do Indian people like to watch?
There are several kinds of sports that are popular in India. Indian people love to watch various sports like hockey, football but Cricket is by far the most popular sport in India. It is almost treated as a religion. Cricketers are the biggest superstars in India. This game is not only popular in India but also popular all over the world.
4. Do you think competition is good for students?
Competition is not only good for the kids, competition is essential to growth and survival at all levels of life, ever since there has been life. Competition leads to new, better ideas, resulting in better distribution of better resources to more people. Moreover,  A sense of competition clearly provokes children to do more effort, thus it hones their skills and intellect.