Where is it?
How do you know about this city?
What it is famous for?
Why you would like to live there?
I originally from India and currently I live in a countryside area. My hometown is ……..I have been living there since my birth. I want to migrate to the renowned city Chandigarh in the future because of the popularity and number of amenities available in the developed cities.
I know about this city from one of my close friends. she lives there for many years. Also, I gained a lot of information about this city from the internet about this city then I come to know that this clean and green city.
This city is well-known for various things. Firstly, Chandigarh has emerged as the cleanest city in India and it tops Indian states and union territories with the highest per capita income.
secondly, famous for its greenery, civilized people, and soothing atmosphere. Unlike other cities, there is less traffic on roads as the Chandigarh police are very strict about rules, and there is very little pollution. Chandigarh is a tri-city comprising of Panchkula, Mohali, and Chandigarh.
Thirdly, The city is also not very populated. Punjabi food is very famous in Chandigarh. It's well known worldwide that Punjabis are very fond of eating.
Furthermore, there are many places in Chandigarh that add to the beauty of the city. The very famous rock garden made by Nek Chand is the most creative place to visit and see. Nek Chand Ji has turned waste materials into the most beautiful, most amazing art. Sukhna Lake is another famous attraction for many people. Boating in the middle of the lake makes you feel so soothing.
One of the main reasons why I want to live in Chandigarh, there are a lot of job opportunities where I can get the opportunity to work in a multinational company. In this high-paced life, everyone wants to live in a safe and harmonious place for peace of mind that's why I also want to live in this appealing place.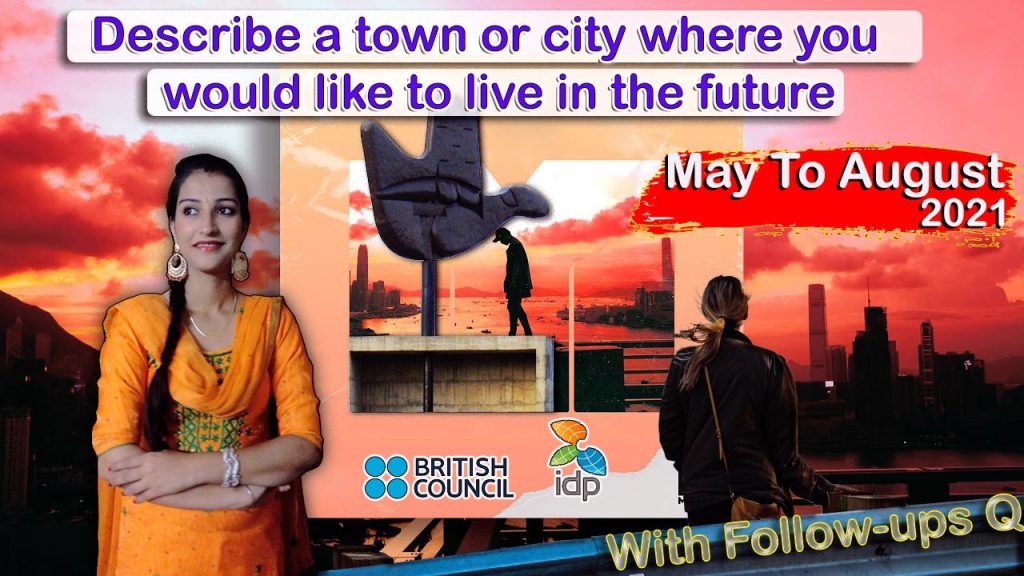 Follow-ups
1.Why do more and more people live in the city?
Three of the top reasons are jobs, education, and lifestyle. Firstly, Where there are more people, there are more jobs. This is the main reason so many people live in big cities. All major and affluent colleges/universities are located in or near a big city. Thirdly, Many individuals live in cities for a convenient life.
2.What are some factors that attract people to settle down in certain places?
There are several factors that affecting people's choice to settle down in another places. Large cities are the places where various educational institutions are established. Moreover, more job opportunities attract the people towards the cities. Some people migrate to another cities to enjoy the facilities available over there and to secure their children's future.
3. What is the difference between the young and old when choosing where to live?
Youngsters prefer to live in big cities because Cities provide so many opportunities for the youths, such as career growth, personal development, and recreation. Youths are full of energy and are eager to accomplish things. Major cities have entertainment hubs, shopping malls, and modern transport systems. On the other hand, most seniors feel an irresistible need to stay connected to their roots. They seek peace and serenity. Rural areas are less polluted than cities, so that's why they prefer countryside areas.