Talk about a lazy person you know.
who the person is
How well you know him/her
what makes this person lazy
what should he/she do to improve.
Laziness is a state where you don't want to do anything, you're are totally unwilling to spend your energy. When you think doing a task is very difficult and even impossible for you this state is known as laziness.
I would like to elaborate my friend, Harman, who I believe the laziest person on earth. Since she is my childhood friend, so I have spent lot of time, I know her from a very long time. She is very lethargic person because she can never do anything actively.
To be honest, I have never ever seen she do anything on time. She is mostly late for everything as she never respects time.
I vividly remember that once I was going to Mumbai and she had to drop me off at the airport and she was late and I missed my flight due to her lethargic nature.
There are several factors that makes her lazy. Firstly, she consumes lot of junk food, you know fast food have lot of calories and this is the main reason of laziness. She never participates in any kind of outdoor activities. Furthermore, she is addicted to computer. with the help of advanced machines our lives become easier, she totally depend on technology. Also, it's due to a lack of self-interest because There's no motivation when there's no self-interest.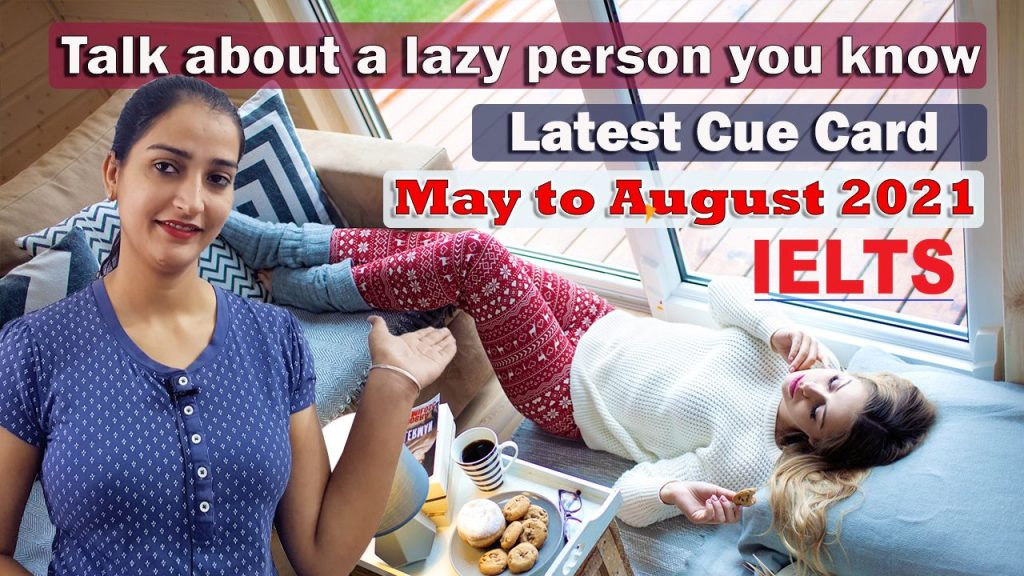 According to my perception, she must respect the time because time once passed cannot be recalled. She should definitely participate in outdoor activities. She must start morning walk and do work with energy. She should set a time limit to complete a task and create a daily schedule and stick with it. She must spend time with their friends rather than on computer games or tv. If she do these activities then she will definitely overcome from laziness and will become a energetic person.