Talk about your experience at a gym.
What it was?
When and where it was?
Explain how do you feel about it?
Well, people do different activities to stay fit and healthy. Nowadays people are very much conscious about their health, they go for morning walks, some people these days do yoga as well. I would love to share my experience joining a gym for fitness.
Last month I joined a gym, it is a renowned gym in my area. It is near to my home and the name of the gym is the gold gym. I gained a lot of weight and I had become obese. My personality went down and my friends passed jokes on my physical appearance, that's why I took this decision.
It is an amazing place I was really impressed with the ambience of this place and the kind of equipment and facilities this gym offers to the members. I took membership of this place and started to visit. However, for a couple of days, it was not easy for me to maintain the routine and wanted to quit. But after few days I started to like this place and the credit goes to the gym instructor Mr. Rahul.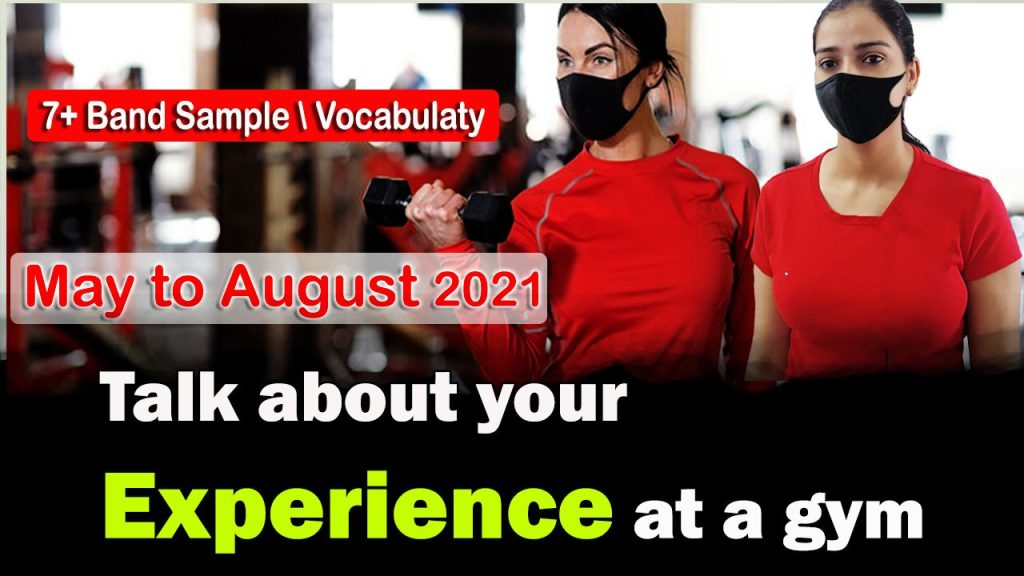 He is an amazing person and he recommended me a few exercises that are quite easy to do and bring lucrative results as well. At the same time, this gym has the latest equipment and machines to exercise. For example, there are cycle, trend and Dumbbells and many more.
In addition, the ambience of this place is just amazing. This gym is fully air-conditioned and they play loud music so that we can feel energetic while doing the exercises. In fact, I have made a few friends here as well and now I am in the routine of going to this place on a daily basis.
Overall, it is an amazing place for people to stay fit and healthy and now I am also a regular member of this gym.