1.Do you have a lot of furniture in your home?
Yes, we do have plenty of furniture in the house for example, table, chair, wardrobe, bed and many more because my parents love to buy new furniture and I always want my house look more beautiful. That is why I usually buy furniture for my house.
2.Has anyone bought a furniture piece for you?
Yes, recently my mother bought a desk and study chair for me. For instance, last year I deadly need of these things because I always studying on the floor so that is why my mother gave me these useful things.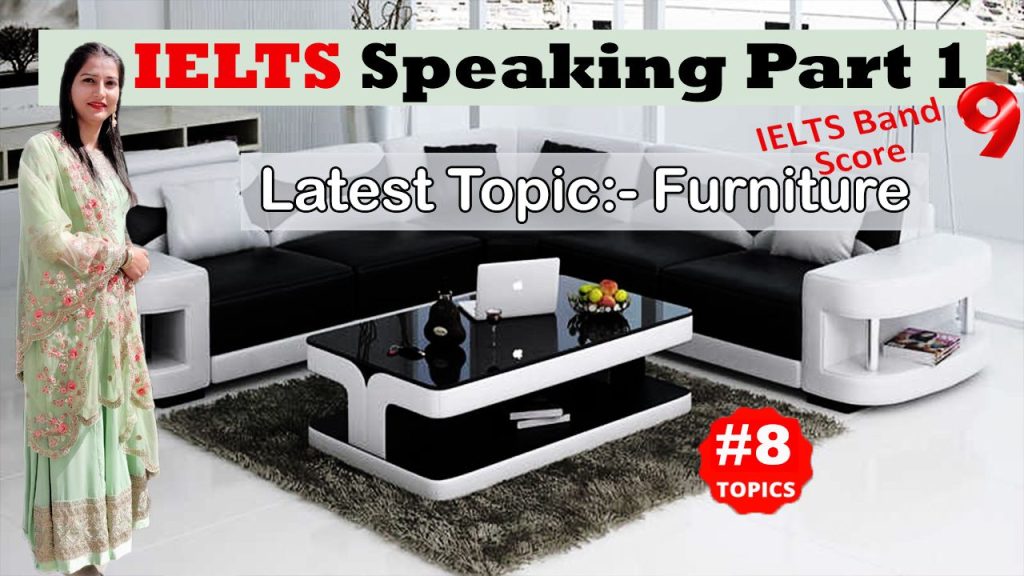 3.What kind of furniture do you like to buy?
Actually, I am thinking of buying a computer table because I find it is very beneficial for me and I realized I badly need one due to this I would concentrate on my studies so to buy this furniture I am seriously saving money.
4.Which furniture in your home do you like the best?
I really like my bed is the best because it is one of a kind where I can rest as well as sleep over the bed. I enjoy using it because it's just relaxing when I come back from college, I like feeling taking a rest on the bed as it helps me to reduce my stress so according to me it is not only a bed but it also provides a lot of benefits to me.