What kind of business?
Where do you want to start?
Why do you want to start?
What are the skills of business?
Every person has a dream, to do something in different style. I have completed my graduation a few months ago and I am searching for a suitable job. In the meantime, I want to start a small business that would become a steady income source for me. A few months ago, I noticed that our town has a huge demand of hotels. My dream is to make hotel in India as food is a basic requirement of everybody, so this business has great benefit.
As my paternal uncle is also in this business. He motivated me and I have a dream to have 5 star hotel, no doubt it is big aspiration. I would like to make air-conditioned rooms, Swimming pool, pub, big garden and separate parking. There will be small restaurant also and small banquet hall. I would like to make different hotel.
In addition to this, some planning and preparation are needed to start the business. First of all, I would need a large sum of money in my account so that I can finance the business. Then I would need a business location for the hotel. Actually, the hardest part of the plan is to manage an office or a hotel in a prime location.
Furthermore, in my point of view, there are different skills are required for business. Like management, leadership, patience, hard-work, passion and punctuality. My parents are also interested in this business. I have a big support of my family.
This is a great business idea and I am going to start it. Hopefully, I would be able to start it within the next couple of months. May God help me in fulfilling it.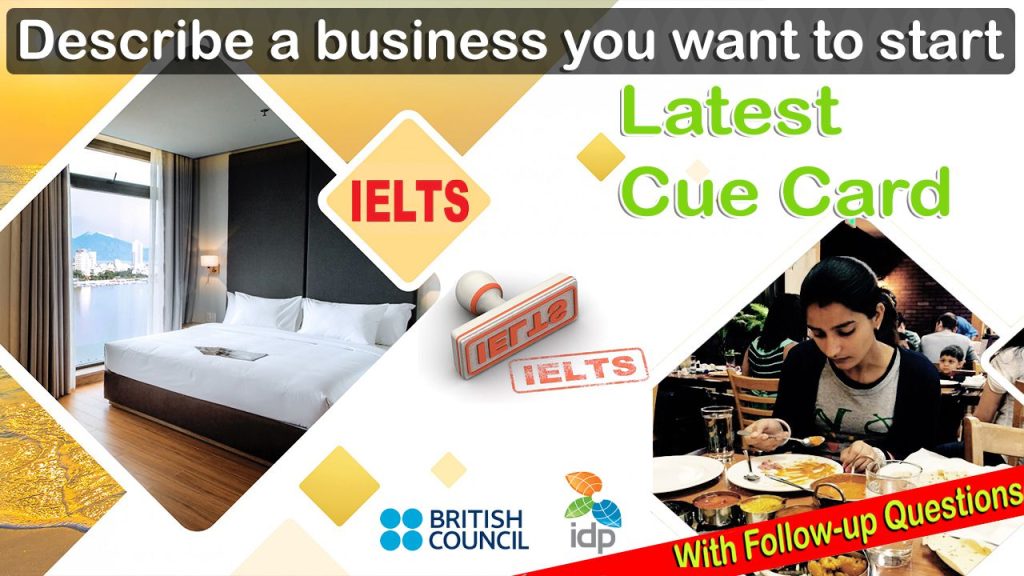 Follow-ups
1. In business, do companies need to be competitive?
Yes, in business companies need to be competitive. If they are not competitive, they will die. If their products do not match up with similar products of other industries, then they will not have any sale and ultimately will not be able to survive.
2. Should companies promote competition and why?
Yes, companies should promote competition, because if they will not do so then they will not match their rival companies and will ultimately not be able to thrive. competition is good, it forces you to stay competitive, with no competition, you may become complacent and not pay as close of attention as you should on customer support and customer service.
3. What should be the government role in how small businesses are run?
The government should promote small businesses, because today many multinational companies are coming up, and if small businesses are not promoted and supported by the governments then they will ultimately disappear.
4. How can businesses benefit the community in which they are located?
Businesses can benefit the community in many ways. Firstly, they can employ people in the local community are. Then they can take steps to save the environment. In this way they can fulfill their social and environmental responsibility.
5. Is market research important for export business?
Yes, market research is very important for export business. If a person does not do any research then the whole thing can go waste and the person can end up suffering huge losses. Market research is essential for any business to succeed; and while you are going to explore a totally unknown overseas market, it becomes essential- something without which we can never think of success in export business.