Speaking test
Part 1 (Interview)
1.What is your full name?
My first name is Rupinder and my family name is Chahal and Please just call me Rupinder.

2. Can I see your passport?
Of course, here you go.
3.Are you a morning or an afternoon person?

Definitely a morning person, I like to get up early and get things done while I feel fresh and energized. I tend to feel a little lazy in the afternoons so I try to do all the most important things I have to do in the morning and then the less urgent things later in the day.
4.Do you often get up early in the morning?

Yes, I wake up early in the morning as I like to give myself enough time to get ready and have breakfast before I go to my college. If I don't get up early, I have to rush in the morning and sometimes miss my bus.
5.What do you usually do when you get up early?

I like to start my morning with a cup of tea. I also play with my dog a bit and then get ready for college.
6. Do you get up early on weekends?

On weekends I don't get up early. I let myself sleep in for an hour and sometimes even more. It depends on what time I get to bed on Friday night.
7. Which morning do you like the best in a week?

I like Sunday morning the best. My father doesn't work on Sunday, and we are all home. My mother cooks a big brunch, and we get to spend the morning together.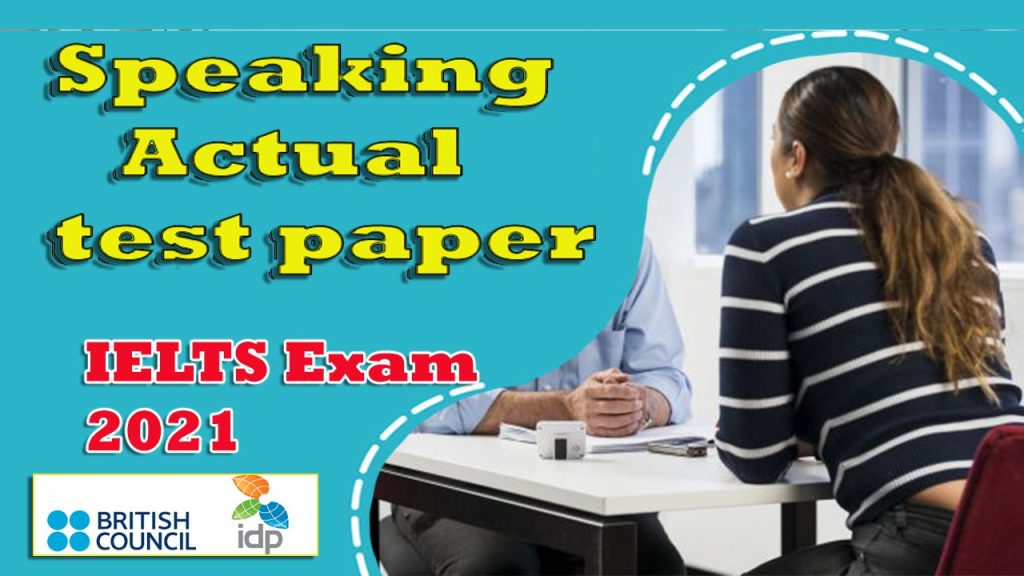 Describe a country where you would like to work for a short time.
-Where you would like to work?
-What kind of job would it be?
-When would you like to go?
-Why you want to work there?
Well, it is quite evident that people from developing countries are migrating to developed nations due to work or study. And here I would like to talk about a country named Canada where I would like to go and work for a short time.
In today's era of globalization, everyone wants to explore culture of different countries. People from developing countries like India have a strong desire to settle in developed nations like UK, Australia, and New-Zealand.
In my case, the country in which I would like to work for a short period of time is Canada.
Many of my cousins are already settled in Canada and they always suggest me to move to Canada. So, I have decided to go there for higher studies. Actually, in Canada, students can work 20 hours a week while studying.
In this way, students can manage their expenses without being a burden on their parents. Moreover, In Canada, people are remunerated on the basis of the number of hours they work in a day.
In addition, the government has decided fix pay for people working in every sector to make sure that no one is exploited.
There are the reasons why I would like to work in Canada.
Apart from this, I would like to work in a restaurant or in a bar while studying.
Being an extrovert, I like to meet new people and make them my friends.
By working there, I can meet new people every day and can learn about their lifestyle and culture.
Furthermore, I will become independent and will learn about how to deal with financial matters effectively.
Besides this, the Pay scale of people who work in a restaurant or bar is also high compared to other part-time jobs.
So I would definitely like to work for a short period in Canada.
Also, in Canada, there are so many people who are most popular throughout the world. I think by working there, I will get a chance to explore myself and also have a chance to know the way that how they work.
Part 3 (Discussion)
1. Do people prefer working in other countries or in their home country?
Nowadays, many people believe that working overseas and take their families bring a lot of benefits for them. Firstly, many people believe that by working overseas, they will earn higher incomes. As a consequence, their families' standard of living and economic condition will improve, especially for people who migrate from third world countries to advanced countries. Secondly, some people are moving to another country due to in the new country, their children will get a better education.

2.Why do some people keep changing their jobs?
People change jobs when they find better work opportunities (their new job can offer a higher salary, for example), when they move to a new city or country. People also change jobs to avoid mistreatment or conflict in their old workplace.
3.What changes have occurred in your country in the last few decades?
People can now find jobs through companies' websites, social media, and sites like Linkedin. Many people are now working from home using the Internet without travelling. Another change is the rise of startups. In recent years, entrepreneurship has become more popular and encouraged.
4. If you had an opportunity to live abroad, which country would you like to settle down in?
Moving overseas can dramatically change your life for the better. Living overseas can offer new opportunities, new lifestyles, new careers and a new direction. If I have an opportunity to live abroad, I would like to settle in Canada because developed nations provide numerous amenities such as good education system, medical facilities and so on. Apart from this, In Canada there are countless job opportunities and high standard of living.